Examples of our work
Having received hundreds of phone calls and Emails thanking us for our work,
we felt understandably proud, but never really thought we should shout about it.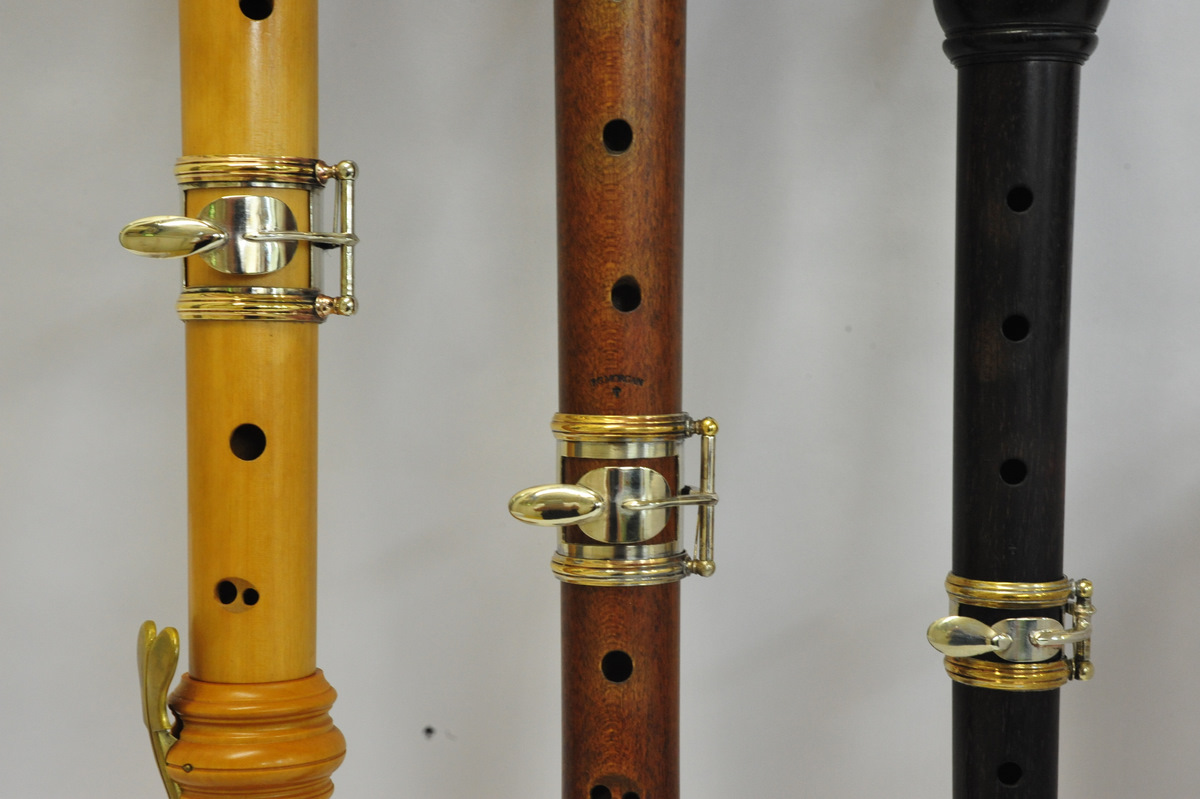 Well our marketing advisors say we should! so from now on we will begin to collect examples of our work and happy customers.
We are told it will make you want to be one of our happy customers too.
Stay tuned!
The loss of a fingertip is something a woodwind musicain can hardly imagine.
Recording artist and leading educator Ruth Wilkinson, experienced such a nightmare.
After a short time working together we crafted a solution that maintained the integrity of her beautiful instruments and enabled her to continue recording her latest CD.
(Hottetere model-Moeck, Voice Flute - Fred Morgan, Denner - Fred Morgan)
Players who enjoy the benefits of the open G# system of flute, are a rare breed in Australia.
When one such player was was unable to find a new piccolo offering this system, we crafted an easy (and reversable)
open G# system for her. Having been told by other "Knowledgable" specialists in Australia, that it could not be done, the customer was extatic with the result.
Indistinguishable from a purpose built instrument, cleverly adapted to allow full reversal.

"Just a quick note to say thank you so much for your excellent service and outstanding repair of my [Roosens] flute – please pass on to your repairer how happy I am." AL VIC

A few of our grateful customers.

"Dear Guys, thanks for the miraculous work done on my bass!" ...PS NSW

"I've never seen my [Pearl 661] flute so clean and it's playing so well! Thank you to the repairer for doing such a wonderful job" ...MF ACT

"Thank you for the repair (removal of dent in foot joint). I am very pleased with the repair and more so with your service. Since I have bought the [Muramatsu 9ct] flute you have been very helpful with my questions, and very accommodating with the repairs."

"This is just a brief note of thanks for the excellent repair you performed on my Sankyo flute and also to compliment you on the timely manner in which it was done. It really is a pleasure doing business with your company." ...RJ WA


Super, super flute service, best ever!!!!

Thank you! ...MK Vic

.... and our thanks to all our customers ! Thank you for your support, and
looking forward to being of service again !